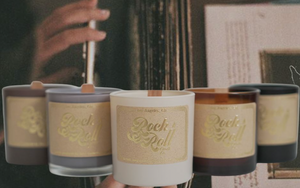 SCENTS INSPIRED BY YOUR FAVORITE SONGS!
About Rock & Roll Candle Co.
We are handmade scents poured into a coconut-blend wax and inspired by your favorite songs! Our candles are handcrafted to aromatically connect your sight and smell with music to your ears. We invite you to throw on the record while you burn one of our scents!
Follow Us
Featured On